It's been a while, hasn't it? I confess, I haven't been watching very many movies lately, choosing to binge-watch shows like Killing Eve and Shadowhunters instead. (Yeah, I said Shadowhunters. Come at me. I AM IMPERVIOUS TO YOUR SCORN.)
Still, the few movies I have been watching these days have mostly been horror, ranging from the clever to the weird to the very fucking weird. Let's discuss.
Krampus

First Watch or Rewatch: First Watch
Amazon, Netflix, Hulu, or Other: Netflix (DVD)
Spoilers: Not really
Grade: Vanilla
This one is actually pretty hard to rate. I enjoyed it, I think. I'm reasonably certain that I'd like it more and more with each viewing. But tonally, it's definitely bizarre: part family drama, part inspirational holiday, part holiday horror, and part crack comedy, this is the movie for you if you like some killer gingerbread men and homicidal Christmas angels along with your "what it means to be a family" stories. Honestly, that sounds pretty much exactly like my jam, so I'm trying to figure out what my hesitation is on this one.
Maybe it's the PG-13 rating. The vast majority of the violence here is of the "you never actually see it" variety, and I'm not 100% sure it works, like, I feel there's maybe a lack of payoff or balance. At first, we only get glimpses of the horror, and that's fine, but when we eventually do get to explicitly see the delightfully absurd Christmas monsters, I feel like we should also get some equally explicit, over-the-top gore, too, and that never happens. Not even mild gore, TBH. I don't know, I'm having a hard time putting my finger on it, exactly. Something just doesn't quite feel right with the build.
Great cast, though: Adam Scott, Toni Collette, Allison Tolman, David Koechner, Conchata Ferrell, etc. And I really enjoyed the ambiguous ending, too, which is not something I say very often. I'm always looking for more alternative holiday classics; we'll see if this one gets another viewing next year.
Hush
First Watch or Rewatch: First Watch
Amazon, Netflix, Hulu, or Other: Netflix
Spoilers: Only mild ones
Grade: Chocolate
This is a really solid horror film. I enjoyed it a lot: it's original, well-acted, generally well thought-out, like, the staging of certain scenes and moments pan out pretty much perfectly. It's also a really good length, which can be tricky with this kind of 'one dude tries to murder one woman in a house' story. Hush doesn't outstay its welcome, which is nice.
My primary disappointment with the film is that it doesn't actually star a deaf actress. Which isn't a knock to Kate Siegel, who also co-write the script–she's fantastic, and I like her performance a whole lot. (And, of course, I also loved her in The Haunting of Hill House; she and husband Mike Flanagan have teamed up for some pretty good horror stories, though this one, I think, has a much better ending.) That being said, Maddy is still a deaf lead character, and it would've been nice to see that role actually go to a deaf actress. And if you're gonna argue that Hush needed a hearing actress because of the one scene where Maddy listens to her inner voice, let me just cut that off, because the movie already told us that Maddy's inner voice sounds like her mother. While I like the scene as it plays in the film, there is absolutely no reason Maddy's Mom couldn't have worked for this role as well. (Also, there's a weird beat at the beginning of the movie where the director uses ominous music while showing you that Maddie is deaf. And while that's probably just to establish genre and set mood, it has the unfortunate side effect of making her deafness itself seems ominous in the everyday context of chopping onions and shit. I'm not a fan.)
That all being said, I did enjoy Hush quite a bit. It's a smart, claustrophobic horror flick, and while the kill count is admittedly low, Maddy still makes for an awesome Final Girl.
Phenomena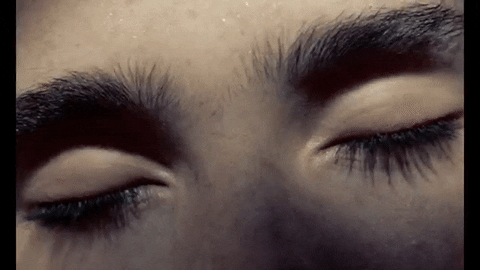 First Watch or Rewatch: First Watch
Amazon, Netflix, Hulu, or Other: Netflix (DVD)
Spoilers: YES, ALL OF THEM
Grade: Strawberry
Well. That was a movie, all right.
Look, I adore the premise of this film. A baby-faced Jennifer Connolly plays the new girl at a Swiss boarding school in a town where, unfortunately, several murders have taken place over the past eight months. (Which is why we do our research before we send our kids off to boarding school, thanks.) Our heroine is special, though: she has psychic dreams, psychic somnambulism, and she can control/communicate with insects. Under the mentorship of consulting entomologist Donald Pleasance, Jennifer tries to track down the killer. I am all on board with that level of weirdness. I want Netflix to remake this into a surreal, binge-worthy TV show immediately.
But wow, this movie's fucked up and not always in a good way. The killer, it turns out, is a deformed little boy, who's being protected/helped by his mother, who was raped by a mental patient years ago, and you can just miss me with ALL that bullshit. Donald Pleasance has a chimpanzee BFF who, I shit you not, avenges the entomologist's murder at the end of the movie when he kills the shit out of Evil Mom with a razor. There is also some poor writing, odd editing choices, and a weirdly intrusive soundtrack with music that often feels completely mismatched with the scene itself. Goblin and Suspiria, this is not.
Mostly, Phenomena just feels like something of a hot mess. A hot maggoty mess. Mekaela, the best gift I've ever given you is watching this one on my own. There are so MANY maggots in this movie. You would never have forgiven me.