The 9th Guest
Year: 1934
Director: Roy William Neill
First Watch or Rewatch: First Watch
Amazon, Netflix, Hulu, or Other: Other – Youtube
Spoilers: Absolutely
Grade: Strawberry
Despite the low Strawberry grade, I actually found this movie quite a bit of fun. No surprise there, really, considering it's about a group of people who are invited to a mysterious small party, where they're subsequently trapped and killed off one by one. I mean, come on. If that's not my favorite type of story, it's easily in the Top 5.
In a remake–which, personally, I'd be all for–there are some changes I'd love to see. First and foremost: cut the villain being in love with the girl. I've never particularly cared for this trope, and the story doesn't require it at all; it's much more interesting if the bad guy just wants to kill these people for their various nefarious deeds, a la And Then There Were None. (Much to my amusement, there is a veritable war in this movie's IMDb trivia page, where one person insists that ATTWN is a blatant rip off of this movie, while another commenter actually took the time to write out a seven point rebuttal rebuking this claim.) The love story between our two survivors could use some work, too, as I mostly just wanted our lead heroine to shoot her tool of a love interest.
And while I kind of enjoy how the party guests are, for the most part, getting themselves killed (a dude accidentally poisons himself while trying to murder another guest, etc.), it still gets a bit frustrating because it's so obvious that everyone would survive if they just sat still for a damn hour. The asshole love interest keeps pointing it out, too, but no one listens–and while that could work as an exploration of fear, greed, and human nature, it mostly comes off as contrived instead. I suspect this might work better if the guests died more sporadically (rather than on the hour) or if we, the audience, took a while to figure out how each person died.
Still, this is a fun setup, and I enjoyed a lot about this movie: the beginning (where we realize, oh shit, half these guests hate each other), a good chunk of the dialogue, the bits where the guests search the house, the radio reveal, etc. There are a few specific shots that strongly remind me of Clue, enough that I actually wonder if this movie might've been a direct inspiration. I'd straight up cut the servant characters, who aren't that funny and get dropped halfway through the movie anyway, and the film quality is not stellar, cause, like, it's a 90-year-old movie on Youtube. But if you're also a sucker for fancy parties with a side of MURDER, this one's worth checking out.
Mortal Kombat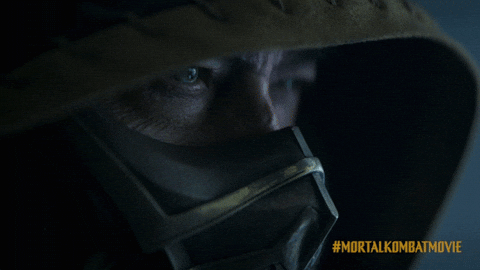 Year: 2021
Director: Simon McQuoid
First Watch or Rewatch: First Watch
Amazon, Netflix, Hulu, or Other: Other – HBO Max
Spoilers: Some
Grade: Vanilla
The 1995 Mortal Kombat will probably always be the Mortal Kombat of my heart, but this was a good time, too. Specifically, it was a very rated-R time, which is excellent. From the dawn of man (which is to say, the early 90's), the MK games have always been brutal. Naturally, I was quite happy to see that brutality here as well: the vicious fight scenes, the fatalities, the all-around glorious violence. Kung Lao's killer hat! Jax's arms! Stabbing someone with their own frozen blood!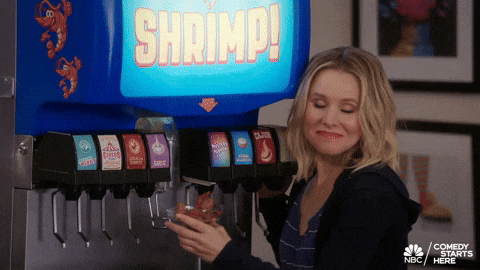 Hiroyuki Sanada as Scorpion and Josh Lawson as Kano are probably my standouts–and boy, I never expected Kano to be one of my favorites–but I also liked Sub-Zero, Liu Kang, Mileena, and Mileena's teeth. I really love how diverse this cast is, too. Like, as much as I love Christopher Lambert as Raiden–and I do so love him–it's nice to see this part actually played by an Asian man and not, you know, some white French dude. It's a fun film, and I'm glad I watched it, and I'm sure I'll happily watch it again.
But I do have criticisms–because yes, me, but damn it, I get so tired of this attitude that you're automatically expecting too much or missing the point if you enjoy thinking critically about popcorn movies. Like, you have to know the genre you're talking about, sure. If your main criticisms of an MK movie are "too many fight scenes" or "too much gore," then yes, I'd suggest this just isn't the franchise for you. But there are changes we can discuss here that might have made this film even more entertaining. For instance, let's discuss Cole Young, our everyman protagonist, cause despite Lewis Tan–who I did enjoy quite a bit in Wu Assassins–I'm afraid that Cole is just too generic to live.
I'm not 100% against the idea of introducing an OC into this mix (though I admit, I'm not sure why you'd bother when you've got, like, a billion characters to choose from), but I honestly don't see how this particular Chosen One hero serves the story in any real way. Cole's arc (such as it is) is boring. His nearly refrigerated family parallel to Scorpion is boring, and most of his dialogue–save a few funny lines–is boring, too. I also would've loved to see some better lady rep. There are like six female characters here, which is cool, except that one gets fridged immediately, two are mostly around just to be in danger, and two look incredibly badass, but don't actually get to do much of anything. Which leaves us with a half dozen dudes and Sonya Blade. It's disappointing.
(Also, I'm sorry, but why the fuck are Cole's wife and kid still living at home? Once an immortal ice assassin tracks you down, you immediately get the fuck out of dodge; you do not just go back home and hope for the best while Hubby/Dad fucks off to Magic Martial Arts School. Get thee asses out of town and to a Best Western, goddamnit.)
I think, too, that this film suffers a bit when SPOILER REDACTED dies, mostly because shortly afterwards, a lot of the bad guys are easily defeated in the span of, like, ten minutes? And that felt really anticlimactic to me. Finally–and I fully acknowledge that this just might be a me thing–I can't help but be kinda bummed that there is no actual tournament in this movie. The fight scenes are so much fun, but damn it, I wanted an actual competition with, like, matches and spectators and shit. IDK if I can call it a real problem with the movie, but I must admit, I did find it pretty disappointing.
Palm Springs
Year: 2020
Director: Max Barbakow
First Watch or Rewatch: First Watch
Amazon, Netflix, Hulu, or Other: Hulu
Spoilers: Nah
Grade: Chocolate
Oh, I liked this one a whole lot. Unlike Mortal Kombat, I don't know how much I actually have to say about it? But I really enjoyed Palm Springs, and am annoyed with myself for taking so long to check it out. Like, why do I sabotage myself this way? This movie had great reviews, I like Andy Samberg, and I love time loop stuff. Honestly, I can't think of a single time loop story that I dislike–with the possible exception of Groundhog Day, which is, admittedly, a pretty funny exception to have. But yeah, time loops are the best; they're fantastic for exploring character growth and relationship dynamics, and they almost always come with a heavy side of humor, angst, and hilarious montages. I especially enjoy it when more than one person goes through the loop (as is the case here), and I thought it was neat how Palm Springs more or less begins in medias res.
The cast is absolutely fantastic. I'd forgotten  how many people are in this one: Andy Samberg, of course, who is pretty much perfect for this role, and Cristin Milioti, who I've never seen before and now want to see in everything. She was so funny; her reaction in that one scene with the arrows? I was dying. I was dying. Then we've got a supporting cast that includes J.K. Simmons, Camila Mendes, Tyler Hoechlin, Peter Gallagher, and Dale Dickey? Like, that is a spectacular lineup, and everyone does great work here.
Palm Springs is, like the best time loop stories, pretty wacky. It's a little dark, a little sweet, and just generally a really great SF romantic comedy overall. It also–and this is very important to note–showcases the absolute worst suit I've ever seen, seriously, it horrifies me just so much, so obviously kudos for that, too.
Man. I still really need to write my own time loop story. Possibly more than one. I have So Many Ideas.