When I began Genderbent Wednesdays at the beginning of the year, I wondered if I could keep to a monthly schedule. The answer was a quick and resounding no. So, I adjusted my expectations: I'd post a new column every other month. That, I figured, was perfectly doable.
It's been roughly (checks calendar) six months since my last confession column.
Okay, so I failed that goal, too. Still, I've known since March that I wanted to tackle a classic slasher film, and what better month for that than October, right? Obviously, this wasn't bad planning; this was DESTINY. As for that slasher film, well, I had a few options. I did consider Halloween for quite some time, being the quintessential horror film and all. But–as I mentioned a couple of weeks ago when I put all my blasphemy cards on the table–despite its obvious film significance, solid third act, and wonderfully creepy score, I've never managed to work up much passion for Halloween. Besides, I really liked the idea of examining a sorority movie for this particular column. It's not that frat boys don't die in horror films, of course, but they're not usually terrorized in the same way: not stalked, not watched in their sleep. The calls don't come from inside the house.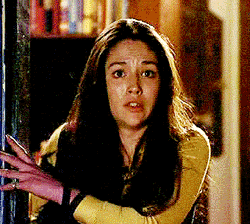 And so I chose one of my favorite horror movies, the slasher that actually predates Michael Myers and his babysitter-killing ways: Black Christmas.