Roughly a week and a half after Halloween, Horror Bingo 2022 has finally reached its conclusion, with our last movie being Jordan Peele's Nope. Which means—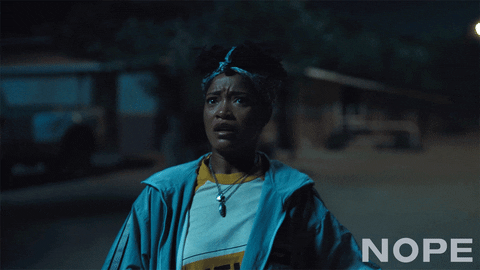 —I won! I mean, Marisa won, really, but in the battle of the St. George Sisters, I PREVAILED. Horror Bingo 2022 Queen for me! I need to get myself a sash and a bottle of champagne immediately. Well. Okay, I'm not that into champagne, but I'd totally take a sash and a bottle of Martinelli's.
We'll get to our brief Horror Bingo wrap-up in a little bit, but first let's discuss our final movie.