The Suicide Squad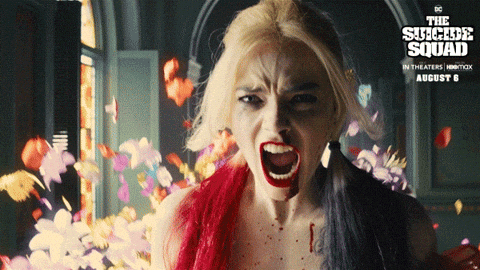 Year: 2021
Director: James Gunn
First Watch or Rewatch: First Watch
Amazon, Netflix, Hulu, or Other: Other – HBO Max
Spoilers: Yes, but only in the last paragraph
Grade: Chocolate
You know, I liked this. In comparison to David Ayer's Suicide Squad, obviously, which was a convoluted disaster, but also as its own thing. Gunn's a pretty solid fit for the irreverent, kooky violence of this particular franchise, and I laughed a lot watching the film. Which isn't to say that every joke or plot beat works for me. There's this whole running bit with Polka-Dot Man's mom that fell flat almost every time. There's something about the Harley and Silvio Luna subplot (subplot might be a stretch) that feels a bit contrived, although I absolutely love how it concludes, so. It's not a big complaint. The movie kinda comments on America's propensity for fucking over other nations, while also . . . IDK, how to put this, exactly. Sorta makes a joke out of it? Which, you know, felt poorly considered. And I do think Peter Capaldi is a bit wasted here.
OTOH, this is an absolutely fantastic cast. I adore Idris Elba in this, like, he has just so many great lines and reactions. Obviously, Margot Robbie as Harley continues to be the Best, and I really like Viola Davis as Amanda Waller, too. (Although I'll probably always wish Waller was being played by a fat actress.) Joel Kinnaman got a serious glow up as Rick Flag, like, I enjoyed him so much more this time around. John Cena has pretty great comedic timing, and Daniela Melchior as Ratcatcher 2 is sweet and sleepy and awesome. Also, a big shoutout to the scene stealers playing Waller's support staff: Tinashe Kajese, Steve Agee, and Jennifer Holland.
Some things I can mention without spoilers: the music is great. I think Gunn is really fantastic at creating a fun, vibrant soundtrack without completely overwhelming every scene. I enjoy all the silly gore, obviously, and the flower gunfight scene, too. King Shark, of course, is a violent delight. And like I mentioned before, I laughed a LOT. That opening scene alone, like, holy shit. It's been a stressful time. I appreciate the laughter.
With SPOILERS: I'm still tired of the Daddy Redemption trope (I swear to God, I just watched this exact setup in The Long Kiss Goodnight, it's so ubiquitous), but I will say that Idris Elba and Storm Reid screaming at each other was kinda fun. Rick Flag bites it, which–not unexpected, but more of a bummer than I was prepared for. Captain Boomerang dies super early, which I called, as did almost everyone on Team 1. (Including Michael Rooker, who is the Nobu–that is, the character who exists to prove the bomb collar/bomb chip actually works). I really love all the background check fails: Weasel can't swim, Bloodsport has a rat phobia, etc. Also, the intertitles are great, especially "Warner Bros Pictures presents" and "The Suicide Squad vs. Starro The Conqueror." Finally, I was really hoping King Shark would eat Peacemaker, but . . . alas, spinoff. And as much as I enjoyed John Cena here, like. Why, of all possible characters, is Peacemaker getting a spinoff?
The Red Queen Kills Seven Times
Year: 1972
Director: Emilio Miraglia
First Watch or Rewatch: First Watch
Amazon, Netflix, Hulu, or Other: Other – Shudder
Spoilers: Not really, no
Grade: Strawberry
So one day, I'm hanging out, flipping around on Shudder, as you do, and I see the title of this giallo movie. Naturally, I'm like, "Holy shit, that's the best title ever," and check out the plot description, which reads: Two sisters inherit their family castle that is supposedly haunted by their murderous ancestor. When their friends begin disappearing, they suspect that there might be some truth to the rumors. And I'm like, "OMG, this was MADE for me."
And yeah, I did enjoy this one. The bad guy isn't super hard to guess, like, Mek and I got that straight away, but there were enough red herrings and general shifty behavior to keep things interesting; also, a couple of twists I genuinely didn't expect. The murders are fun and appropriately bloody, the killer has a signature maniacal laugh, the score by Bruno Nicolai is great, and JFC, the fashion in this movie. (Much of which can be seen in this fan-made trailer.) I basically wanna own Kitty's whole wardrobe, not to mention, steal one of Rosemary's outfits, the one paired with the most spectacular glasses I've ever seen. Martin's sexy robe amuses me (more mid-thigh robes for men!) and Franziska's nightgown is, uh. Well, it's certainly a look.
There are things I'd change here, like, I'd straight up cut the completely unnecessary sexual assault that has absolutely zero bearing on the plot and is never mentioned again by anybody. I'd seriously rewrite almost everything about Elizabeth, "the crazy wife" character. And I'd kill off one of the survivors because, nah. Never liked them, anyway.  But overall, I had fun. Like, cool clothes, great hair, multiple ridiculous murders, weird dream sequences, spooky old family legends, and mildly perplexing castle designs? I mean, really, what's not to like?
The Green Knight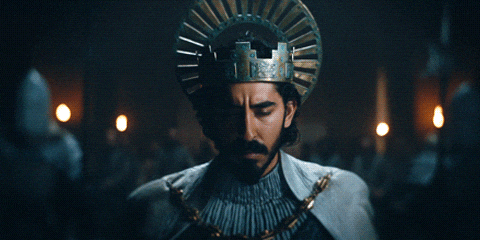 Year: 2021
Director: David Lowery
First Watch or Rewatch: First Watch
Amazon, Netflix, Hulu, or Other: Amazon
Spoilers: Only mild ones
Grade: Vanilla
You know. This was okay. I can see how The Green Knight might be a love-it-or-hate-it movie for some folks, but I find myself kind of caught in the middle. Again. It's shocking, I know. Some of that might be the subject matter: Arthurian legends aren't, by and large, my jam, and the only part of this story I knew prior to watching the film was the opening act. TBH, I really thought that was the whole story for a long time: Dude A says, "You can take the first shot, but I'm gonna hit you back just as hard next year," Dude B says, "Ha-ha, no, you won't," and decapitates Dude A, and then Dude A picks up his decapitated head and says, "See you in a year, sucker!" I'm starting to wonder if maybe I read this in a spooky stories for kids book or something. But I digress.
The cast is great. Dev Patel is a solid leading man, and Sean Harris, Kate Dickie, Alicia Vikander, Erin Kellyman, and Ralph Ineson all make up a strong supporting cast. There are several scenes or small moments that I enjoy: Kate Dickie reading the Green Knight's challenge, or basically any other time the Green Knight is on screen, all the fabulous costumes and crowns and hair, the fox, the intertitles, pretty much the entire subplot with Erin Kellyman, etc. "A Meeting With Saint Winifred" was easily my favorite part of the journey, partially because I like the actress, but also because it's such great classic ghost story shit. (Also, I was already familiar with Saint Winifred, so I got to be all, "Ha! See, I know some references!")
It's interesting because, in some ways, The Green Knight actually isn't as weird as I was expecting. Surreal? Sure, and I definitely didn't catch all the symbology involved, but the basic plot is easy enough to follow, and while the the ending is arguably ambiguous, I also wasn't blinking, all, WTF just happened? Much of the cinematography is, of course, lovely, although to me, some of the editing choices and camerawork just felt kinda distracting. (In fairness, the Ibuprofen for my headache had not fully kicked in, so some of the spins probably weren't doing much for my mood.) My least favorite part, without question, was the whole section with The Lord and The Lady cause, like. I was so bored. I've now skimmed through several interviews and reviews explaining all the hidden clues, context, visual metaphors, interpretations, etc., but . . . I'm sorry. SO. BORED.
This is my thing about The Green Knight: the trailer looked wild, and I'm glad I tried it out, but while I enjoyed bits of it, on the whole, I felt kinda *shrug* about the movie after it was over. I honestly don't have many criticisms and would never suggest it was a bad film, but sometimes you try something and find that, meh, maybe it just wasn't for you. Which is fine! And it's totally possible that I might like the movie more on repeat viewings, although at present, I don't feel any particularly need to watch it again. If I do, though, it's definitely gonna be around Christmas.  I'm always on board for more non-traditional Christmas movies. Adding this to list!