Writing about the Oscars when I didn't watch a) most of the movies nominated, or b) the ceremony itself feels a bit like being back in high school and writing essays for books I never read. (Look, I read most of them. Heart of Darkness absolutely didn't happen, though. Sorry, Mr. Schaut.) But I'm still doing it cause . . . I don't know, I wanna. I'm just saying, maybe don't expect complicated, critical analysis from me this morning.
What I can offer you, however, are my arbitrary opinions about red carpet fashion!
1. No, seriously, you know I can't resist a red carpet because I woke up an hour and a half early for this shit, and I don't wake up early for anything if I can possibly avoid it. Besides, Mek and I have a tradition: I watch the livestream and email her all my various opinions while badly describing the dresses because I know basically nothing about clothes; I just like them.
An obvious trend on this carpet: pink, pink everywhere. Also, tulle. I do feel like I saw more men in interesting suits, which was cool. The Fashion Hall of Shame, however, is still packed full of people: Michael B. Jordan, Sam Rockwell, Paul Rudd, Viggo Mortensen, Bradley Cooper, Diego Luna, Adam Driver, Sam Elliott, James McCoy, Danny Glover, Henry Golding, and Peter Farrelly. Your suits are all needlessly boring, and it's annoying you're allowed to keep doing this.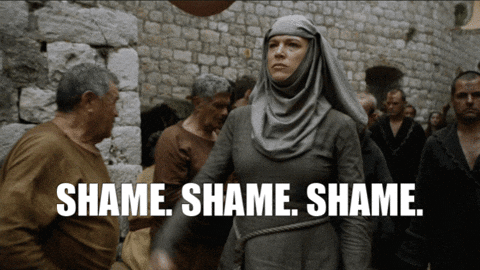 Obviously, the only fashion commentary that matters to anyone is Genevieve Valentine's, but for my money, here are some standout looks:
Billy Porter – OBVIOUSLY. This is the look of the fucking night. What else is there even to be said?
Danai Gurira – Initially, I wasn't sure how I felt about the black fabric around the middle, but that gold looks exquisite on Gurira, and of course, her hair and makeup are fantastic.
Michelle Yeoh – I definitely wouldn't pick this dress for myself (you know, if I had the opportunity to go on a red carpet, which I occasionally daydream about, even though I would literally hate everything about it), but Yeoh looks great in this. It's all, like, magical and shit. Goddamn, I like her.
Melissa McCarthy – Oooh, yes. I get very excited about plus size looks that I actually like, and those pants with that cape and that neckline? Gorgeous. I absolutely would love to wear something like this.
Stephan James – Gotta love this red suit. It's just awesome.
Regina King – Super classy, elegant, and simple. I like it a lot.
Gemma Chan – The thing is, I don't actually like this dress all that much–it's like a couture pink parachute–but Jesus Christ, does Gemma Chan work it, anyway. I am in awe of this.
Spike Lee – I wish my brain would be useful and let me think of Prince before I think of Jack Nicholson's Joker. Nevertheless, I love this purple ensemble. And gold shoes, too!
Constance Wu – She looks goddamn divine. Not everyone can pull that yellow, but she absolutely can.
Amandla Stenberg – That flapper dress? That gorgeous braided updo? LOVE.
2. Eight films were nominated this year for Best Picture. I saw (and loved) exactly one of them: Black Panther. I seriously considered watching (and still would like to see) two others: The Favourite and BlacKkKlansman. I had some interest in Bohemian Rhapsody until I read about this. I had some interest in Green Book until I read about this and this and, well, basically all of this. I could watch Roma, though have no particular interest in the film. I could yawn my way through Vice, but the thing is, life is short. And while I'm well aware that people love A Star Is Born . . . look, a tragic romance about country musicians seems like the kind of thing they'll put on endless loop for me in Hell, so. No.
When Green Book won, I think my entire Twitter feed spontaneously combusted in rage.
3. I wish I could be happy, at least, that Spider-Man: Into the Spider-Verse won for Best Animated Feature, and I am happy, only . . . I still haven't seen the movie. I know. I know. I honestly can't remember the last movie I saw in theater. I have brought shame to my house and to my future potential children.
4. I see Trump is being predictably Trump-like about Spike Lee's speech. FFS.
5. Samuel L. Jackson's reaction to Spike Lee is one of the best things ever. See also: Spike Lee literally jumping into Samuel L. Jackson's arms and wrapping his legs around him. I am generally not here for RPF fanfic because I think there are serious boundary problems, but I can't help but wonder how many slash RPF fics were born from this win.
6. Olivia Coleman is precious, and her speech definitely made me tear up. I really must watch The Favourite.
Okay, that's it for me, folks. Mama needs some shuteye.