So, it's July 3rd–or at least it is for me, right now, as I write this intro–and we'll be doing our usual Triple Scoop Review a little differently today. Since Fear Street is a trilogy of interconnected horror films (each released a week apart on Netflix), I'm gonna first try discussing each story one by one, and then after the trilogy is concluded, look at the project as a whole. We'll see how it goes!
Fear Street Part One: 1994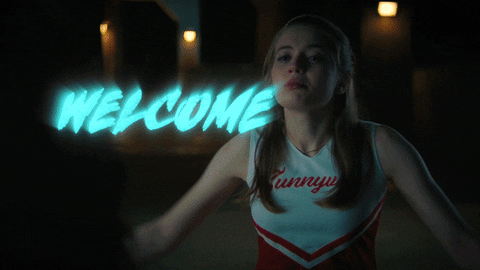 Year: 2021
Director: Leigh Janiak
First Watch or Rewatch: First Watch
Amazon, Netflix, Hulu, or Other: Netflix
Spoilers: Some, yes, but mostly just romantic relationship stuff in the 2nd paragraph
Grade: Vanilla
This is a silly, almost cute throwback to 90's slashers, high on energy and relatively light on gore (with one very memorable exception). The PG-13 vibes make sense, considering the whole  trilogy is based on R.L. Stine's Fear Street books. (I've never read them. I kinda skipped R.L. Stine as a kid.) I had fun watching the film, though how I feel about this entry  is probably gonna depend on what happens in the next two. Right now, lots of things feel unbalanced–the sheriff, the janitor, the mayor, Shadyside vs. Sunnyside (LOL), the ominous nose bleeds, etc.–but I expect that will change as I learn more in the upcoming installments.
What isn't quite working for me right now is Deena. Not the actress–Kiana Madeira does fine work–but the character herself, or at least her relationship with her ex, Sam (Olivia Scott Welch). Man, I want to root for these two. Are you kidding me? Two queer romantic leads in a slasher film? And a queer Final Girl who's also a person of color? I desperately wanna be onboard, but frankly, Deena's kind of an asshole to Sam. And like, emotions are messy, I get it. No one's gonna act 100% perfect all the time, and that's fine. But without getting into too much detail (NGL: there's a bit of detail), Deena blames Sam for shit that's mostly outside her control, acts all possessive and jealous despite being the one who called it quits, and then endangers Sam's life, actually getting her hospitalized–and never really apologizes for any of it. Mind you, Sam (emotionally) hurt Deena in the past, too, but A) any pain you cause by not being ready to come out isn't nearly as cut and dry as this movie wants it to be (especially in 1994, FFS), and B) if Sam did act like an asshole before, okay, but we never actually see that on screen. All we get is Sam apologizing to Deena, like it's Sam's fault that Deena's being a dick. That's all a BIG problem for me if I'm supposed to ship these two.
Beyond that . . . well, 1994 is, indeed, set in the 90's, which the soundtrack is definitely not gonna let you forget. It's a little too in your face for me, TBH, but I also knew and liked literally every single song except one, so. I got over it. (Though for those of you who care: a couple of songs did come out after 1994.) Being a 90's child, I also enjoyed the homages to 90's slashers, particularly Scream. I'm not so sure how I feel about Nurse Beddy, though, and upon reflection, there are two deaths that don't make much sense, so either I'm missing something, or they're kinda lousy, needless deaths.
Special shoutout to Julia Rehwald, who plays Kate and tends to steal every scene she's in (despite an unnecessary romantic storyline that I definitely didn't care about). But the whole cast is pretty enjoyable, and I'm curious to see how the next installment compares. We'll see next week!
Fear Street Part Two: 1978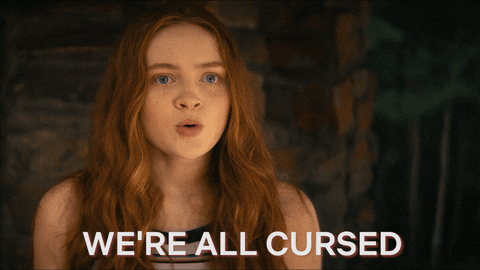 Year: 2021
Director: Leigh Janiak
First Watch or Rewatch: First Watch
Amazon, Netflix, Hulu, or Other: Netflix
Spoilers: Nah
Grade: Chocolate
1978 is, more or less, one very long flashback, as told by C. Berman (Gillian Jacobs), the sole survivor of the Camp Nightwing massacre–although we are seriously stretching the term "soul survivor" here, like, lots of other people escape this camp alive. It's an exciting narrative structure, actually, a horror film that functions as both a prequel and a sequel in this ongoing storyline, and I enjoyed watching it–although it does get off to a slow start, and there are a few logic hiccups that may or may not trip you, depending how nerdy you get about narrative. (I am, of course, absolutely That Nerd.) Like how our Final Girl isn't in every scene, for example, which means she's relating a lot of stuff that she has little way of knowing. Also, one character kinda gets dropped entirely, which seems like a misstep. And this trilogy's mythology is interesting, but IDK, messy? We do get answers to some questions (like what's up with the mysterious nosebleeds), and that's cool, but some stuff feels all over the place, and there's a moment where a character comes to a conclusion that makes little sense unless she, too, has watched Fear Street 1994.
OTOH, 1978 is definitely more violent than 1994, which is obviously a plus for me, and I felt more invested in the overall story, probably because I care more about Cindy and Ziggy's strained sibling relationship (as well as Cindy and Alice's strained.once-friendship) than I ever did about Deena/Sam. There are similar thematic elements and parallels between the two films (betrayals and confessions, trying to remake your identity and carve yourself a future, etc.), but they work better for me in 1978, probably cause we don't see Alice respond to Cindy's snitching and stupid polo shirts by nearly committing involuntary manslaughter. (I'm sorry. Clearly, I'm still bitter about Deena.) I enjoy a lot of the cast, too: it's especially nice to see Sadie Sink again, who I love in Stranger Things, although I think Emily Rudd also does a good job here.
The end comes with a bit of a twist that, while conceptually interesting, is pretty predictable from the get-go. But I do like getting to see all the little tie-ins from 1994 and 1978, and I'm looking forward to seeing how the trilogy concludes. (Personally, I'm hoping for a secret epilogue that takes place in 2021.)
Fear Street Part Three: 1666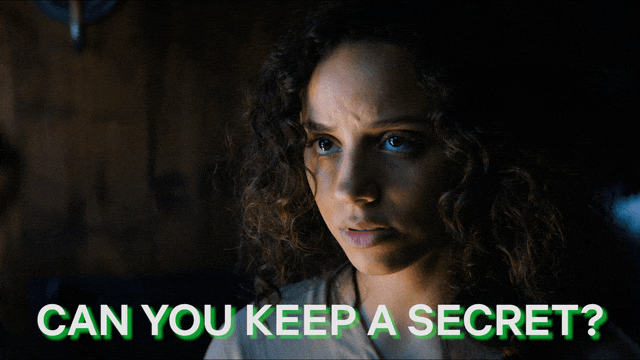 Y
Year: 2021
Director: Leigh Janiak
First Watch or Rewatch: First Watch
Amazon, Netflix, Hulu, or Other: Netflix
Spoilers: Yes, avoid the third and fourth paragraphs
Grade: Strawberry
Without a doubt, 1666 is the hardest to evaluate as its own thing. It's certainly the film I'd be the least likely to rewatch on its own, but it also does a pretty good job of tying all the loose threads together and concluding the overall 1994/1978/1666 story.
Hm, what can I say about this one? Well, it's fun to watch the cast from the first two movies play entirely different roles, although I wish we could spend a little more time with the supporting players. (Though the story doesn't necessarily require it. I just think it'd be neat.) Also, the accents . . . oh, those accents wander badly. It's not damning, but it is distracting, which is mostly unfortunate because 1666 seems to be going for a darker, slightly more adult tone than, say, 1994's PG-13 pop slasher fun or 1978's violent summer camp horror. It's a bit hard to sink into the grim witch hunt when half the line reads make me snicker. OTOH, when it comes to actual horror, big thumbs up for the church scene, which I thought was perfectly creepy.
Still, the best thing about 1666, for me, is the twist that Sarah Fier was framed for being a witch, and that Solomon Goode and his descendants were the real villains all along. It works on a lot of levels, like, obviously we all knew that there was more to the story, that Sarah had probably been betrayed by the town, that Sunnyside was fucking over Shadyside in some supernatural way, etc. etc. But I must admit, I did assume Sarah was at least somewhat responsible for the curse. And while the Sheriff absolutely seems, heh, shady for most of 1994, 1978 successfully misdirected me into thinking he was On the Side of Good, which is neat. Also, this twist explains a lot of the seemingly sloppy and convoluted mythology, which is great. (Maybe not everything, though. I'm still not 100% on a few things, like those minor character deaths from 1994. Also, seriously. What is the deal with Adult Ziggy's clocks?)
1666 wraps up more quickly than I expected, giving way to Fear Street – 1994: Part 2, and our happy ending. I like that everybody survives here, even if (sadly) I didn't get my 2021 epilogue. (Although a mid-credits scene does technically leave the door open for a sequel.) I also like that we get to see Adult Ziggy's reaction to the sad truth about her one and only friend, and also the Carrie blood bucket callback. Otherwise, though, not much stands out, like the last showdown is . . . okay, I guess? It's aiming for light and fun, but doesn't totally hit the mark, at least not for me. Still, the answers we get here wrap up the trilogy much more successfully than I'd been anticipating, which is fantastic.
FINAL THOUGHTS
Like I said, it's really hard to grade these on an individual basis because while Fear Street is kind of billed as three separate movies, it plays more like a horror miniseries, with episodes that are dependent upon one another to work, especially 1666. Mind you, that's not a complaint! I do feel like each individual story could be stronger, and there are clearly some significant changes I'd make if I was in charge of, you know, anything.
But I also feel like the trilogy itself is creative and playful and interesting, like, it's this whole YA horror experience. As a 35-year-old, I enjoyed watching these movies over the course of three weeks. As a 13-year-old just getting into horror, I suspect I would've gone feral over them. And I'd love to see more projects like this in the future: horror featuring queer leads and happy endings, horror that deliberately plays with sub-genre and tone, interconnected slashers that play out over the course of several days or weeks. It really gives me just All The Ideas, and you know I love anything that brings The Ideas.
Overall Grade For Whole Trilogy: B (Vanilla)