Well, my friends. The time has come.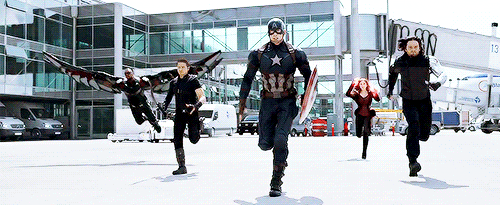 CIVIL WAR IS UPON US.
A side effect of falling hard for any particular fandom means that you will spend far too much of your time investigating any and all avenues of it. I fall in and out of love with fandoms the way most people fall in and out of love with, well, other people, and right now I am head over heels for anything to do with The Force Awakens. I even read a Star Wars novel, and I haven't done that in probably 20 years.
Thus along with the Disney Princess Movie Challenge of 2016, I have also begun the great Star Wars Rewatch (that, presumably, everyone else did last year BEFORE The Force Awakens came out). That means I had to square my shoulders, face my fears, and watch a film I had not seen in a long time: Star Wars: Episode One – The Phantom Menace.
. . . yeah, it's not great. There are definitely things I'm going to make fun of. Like, a lot of things. So many things. That being said, I'm not entirely convinced The Phantom Menace is quite the "involuntary twitching, brains leaking from ears, weeping blood, oh God, the horror, THE HORROR" experience people say it is, either.