I know I've said this before, but man, writing is fickle. Nothing to report for months and months, and then all of a sudden, bam, two stories out a week apart.
Today's story is "Forward, Victoria," which is available to read for free at The Dark, and is the latest evidence of my slasher movie obsession. In the past, I've written about final girls, as well as the ladies who rarely get the chance to become final girls. Today, we have the girl as monster, the undead girl. The masked killer girl.
There are a lot of presumably obvious horror movie influences here, but the biggest one for me? Definitely this dude.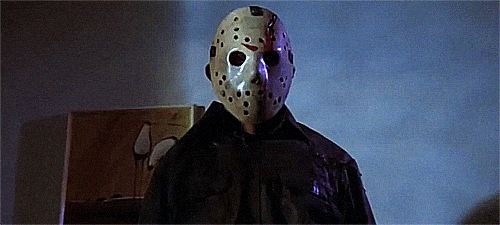 (Your unofficial Radiohead pairing, BTW, is "Decks Dark," which has been the first runner up song for so many stories. Listen to it, and all my other silly Radiohead pairings, here.)
If you read "Forward, Victoria," I hope you enjoy!